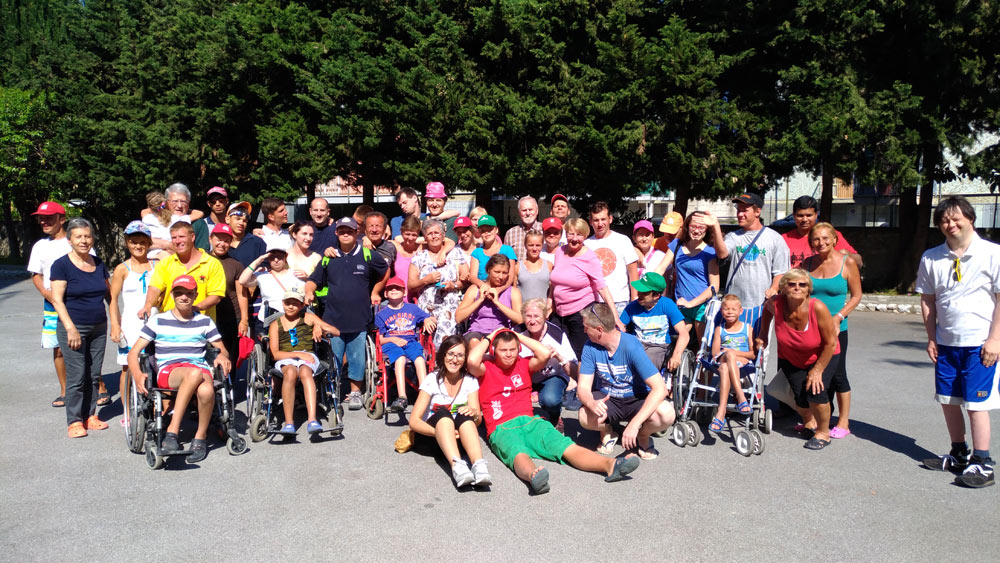 When children and teenagers arrive in Italy it is necessary to provide them with an indispensable "dressing" since they usually arrive with a toothbrush and little else. It is necessary to dress them from head to foot, taking into account the marine climate and not the cold weather they have left, giving them linen, swimsuits, slippers, sandals, bathrobes and all that is needed. T-shirts with any type of advertising message make them happy and every gift is welcomed with the joy of those who are used to having nothing. To prepare these garments a group of volunteers throughout the year knocks at the heart of the shopkeepers of our area, collects, system, put in order maybe even used but still beautiful clothing. Some Loano footwear stores help us to "dress" the feet of our Belarusian guests giving us – or giving us the cost price – sandals, shoes …
So clothes, heartened and smiling the holiday begins …
The typical day includes the alarm at 8.00, breakfast at 9.00 and then the beach, lunch at 12.30, a snack at 16.00, still beach or games, dinner at 19.45 and finally all to bed at 22.45.
The typical day obviously includes a typical climate, with sun and without excessive wind. In case of cold or bad weather the beach is replaced by walks in that of Borghetto or Loano and if instead it rains our house is fortunately able to offer plenty of space for games, television, puzzles, bingo, colors and so on.
In the afternoon after the snack, if the weather does not allow you to return to the beach, group games are organized, treasure hunts, football tournaments and all that imagination can invent.
In the evening, after dinner, free rein to the music, songs, dances, dancing games, imitations: to note the exchange between Belarusian and Italian singers … in this case the understanding is zero but the fun seems to be inversely proportional to the same understanding.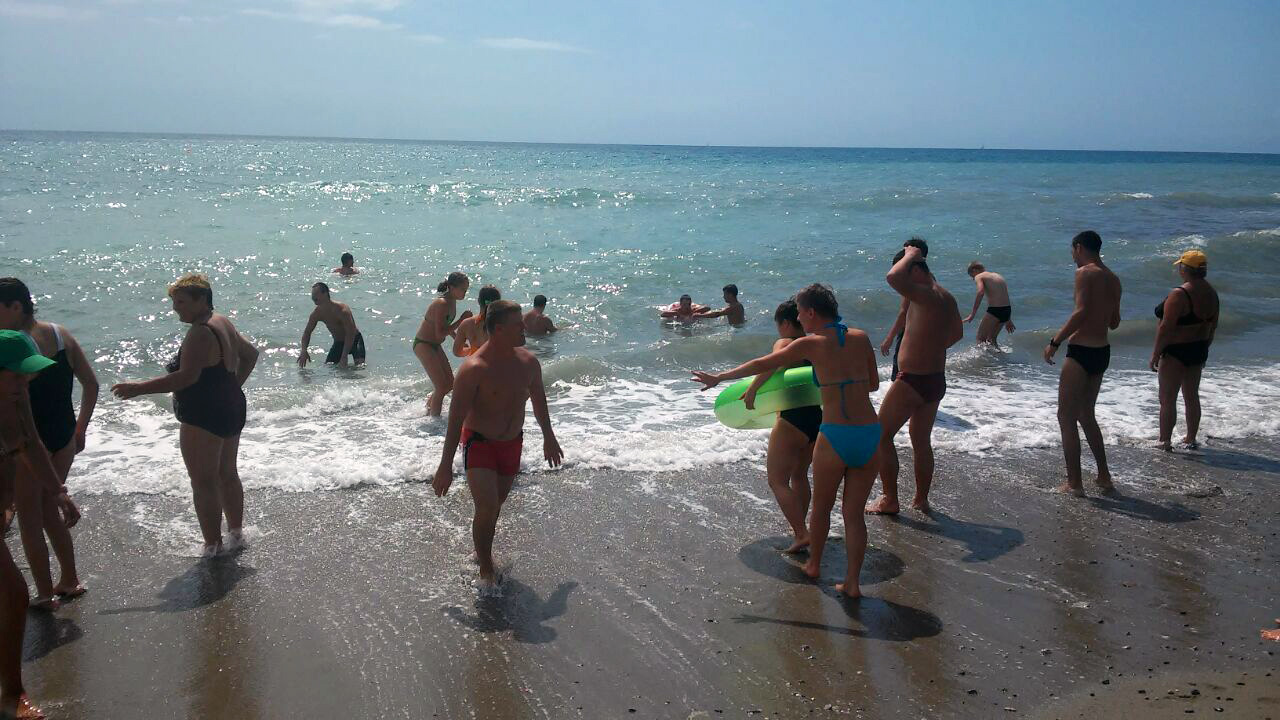 In the holiday of our guests we take care of the food very much trying to change it to the maximum offering them every day fish or meat, as well as of course the very popular "maccaroni", vegetables and fruit in abundance.
Unfortunately, in fact, what they eat in Belarus is locally produced and therefore heavily contaminated. In addition to being scarce and with very little variety. At least three times a week we also offer them sweet and / or ice cream.
During their stay they are always organized some outputs: with the train, at the amusement park, in neighboring countries. We took them to the aquarium in Genoa and we would like to repeat the initiative because the exclamations of joy and amazement have filled our hearts.
The international scientific community guarantees that a month's holiday with clean air, sun, food and water has a beneficial effect on the physique of the children living in the contaminated area.
We do not have evaluation tools in this sense and we trust but what we are absolutely sure about is the fantastic, more than beneficial effect that Borghetto has on these children, on their emotional life.
Here we, accustomed to being a number in the cold grayness of the Internati in which they live, discover instead to be considered people.
They, used to seeing some basic needs satisfied but only those, discover the joy of a caress, a hug and, which at first leaves them really perplexed, they discover people willing to waste time with them, to play with they do not impose but propose.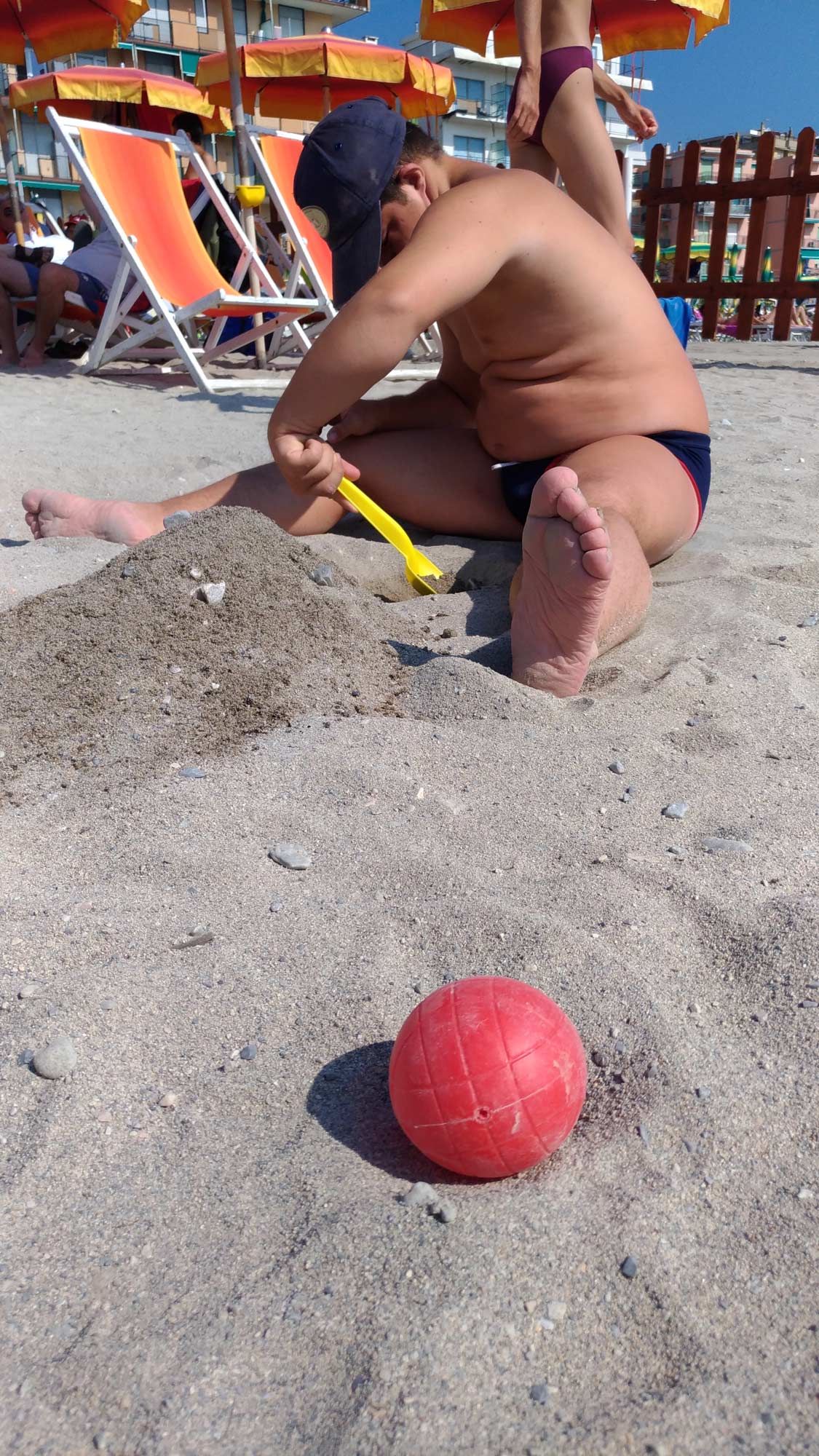 They discover people who walk slowly if they go slowly without forcing them, without being a slave to time, people asking what they want to do, people who put themselves on their level without problems.
And here the miracle is born,
read the story of Misha to find out how Borghetto manages to change people.