It all starts here …
Thirty-one years ago, on April 26, 1986, the outbreak of a reactor at the Chernobyl nuclear power plant, an obscure town on the border between Ukraine and Belarus, caused an explosion whose effects, unfortunately, continue today.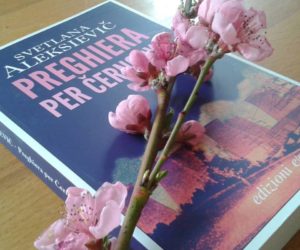 The 2015 Nobel Prize for Literature – Svetlana Aleksievic – in his book "Prayer for Chernobyl", gives a courageous and dramatic testimony and comes to talk about a million and a half deaths caused by that tragedy.
Belarus, on that day "favored" by the wind, receives radiation 500 times higher than those of Hiroschima and the earth, known as one of the granaries of Europe, can no longer produce anything that is not heavily contaminated.
This tragedy, minimized at the beginning, still reveals its terrible effects: cesium and strontium are the masters in water, in the land, in Belarusian air and many, too many children are destined – if they are born healthy – to to know the lymphatic tumors very soon, the malformations due to the consequences of falls and breaking of limbs that do not weld, suffering of all kinds.
Certainly the children get sick also outside of Belarus but here the percentage is very high as it is very high the number of children alone, admitted in Institutes – they are called Internati to be precise and the name is very sadly apt – where they are guaranteed survival but with a very scarce, if not non-existent, quality of life.

In 1997 UNITALSI's Subsection of Monza decided to open its own heart and its own Holiday House – the House of Joy of Borghetto Santo Spirito – also to the Belarusian disabled through the CHERNOBYL FUND FOR CHILDREN who is based in GOMEL.
GOMEL, which with its 500,000 inhabitants is the second city of the Republic of Belarus, is located right in the middle of the vast area affected by the toxic cloud created at the outbreak of the nuclear reactor.
The FONDO was set up to provide assistance in particular to children and to give life to the chain of solidarity that, since 1987, has sent a large number of children to Italy and other European countries for the so-called rehabilitation periods.
The international medical community in fact maintains that for those living in contaminated areas, like most of Belarus and a part of Ukraine, the possibility of living, at least for one month a year, in a healthy reality, with food, air and water clean, it is a real burst of energy for the body able to limit at least a little the devastating effects of cesium and strontium.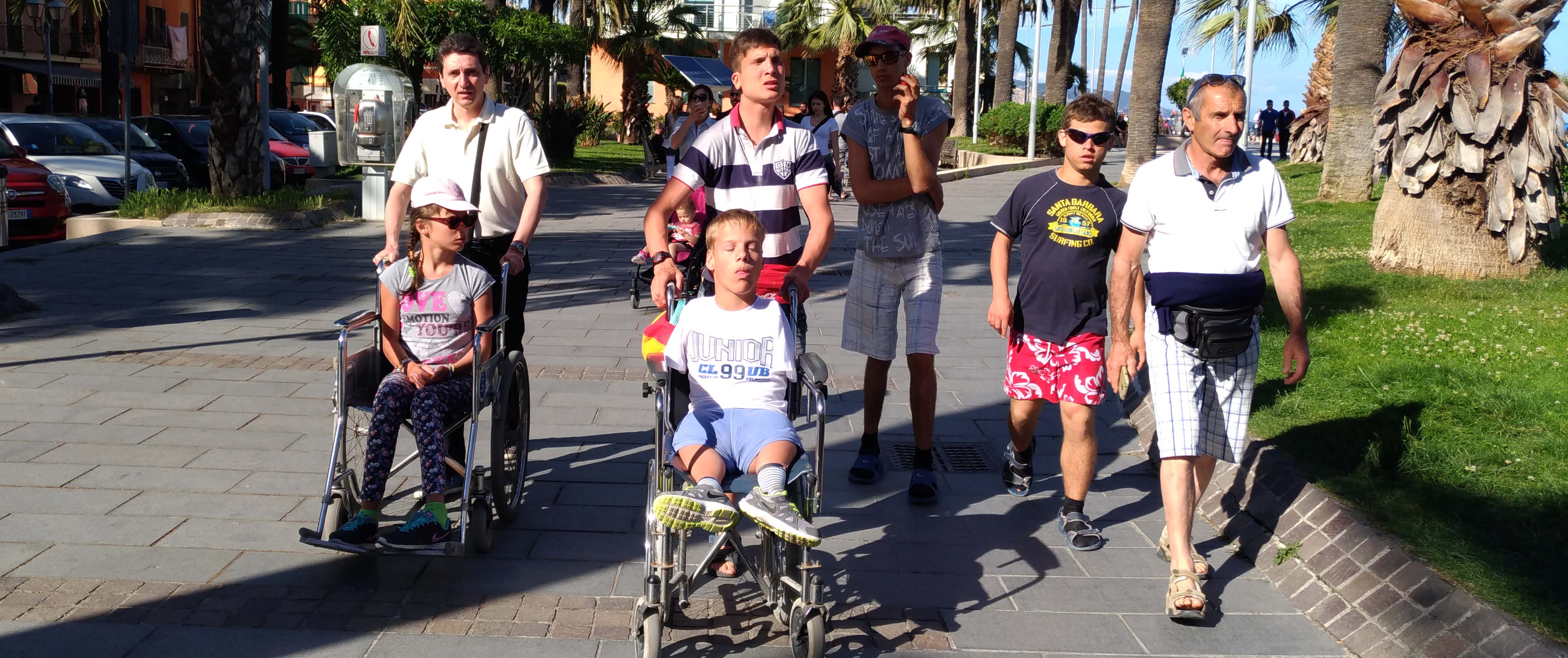 When the Unitalsi Monzese decided to integrate itself into the solidarity chain of many families that hosted and host small Belarusians in Italy, it chose to host disabled people who would hardly find other alternatives of availability in Italy.
In recent years the relationship with our children and the responsible people who accompany them has been gradually consolidated through annual visits that some of our volunteers carry out in the Internships in which they live who then come to Italy in May guests of the House of Joy.
These visits also allow us to keep in touch with many disabled people who have been with us in Italy and who today, in many cases thanks to the help of our Unitals friends, have their own independent and dignified life.